The Selle SMP handlebar tape for gravel bikes and racing bikes comes in two models: GRIP 2.0 and GRIP Gel 2.0
The tape for the handlebar of our bike can seem like an accessory that is not very meaningful and sometimes even underestimated. It actually makes a difference in the comfort and driveability of the bike. And also on its look, not secondary for lovers of aesthetics.
The new bartapes are Made in Italy with the highest quality materials, are very comfortable and have a coating that allows a high grip in all conditions.
Vibration absorption is optimal thanks to the HPP 2.0 (High Performance Polymer 2.0) polymer structure, an innovative compound created in the Selle SMP laboratories. This material, in addition to absorbing vibrations, is a guarantee of comfort, high performance and durability.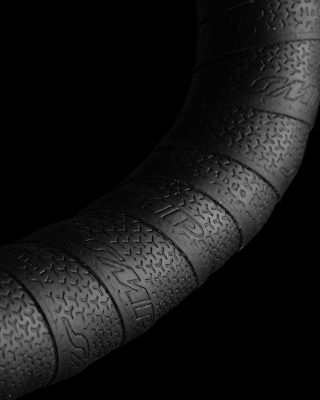 A handlebar tape can make a real difference on our bike, especially if it's a gravel bike. The routes covered with this type of bike are varied: rough terrain, rain, mud and dust. In this case we recommend the GRIP Gel version which, thanks to the increased thickness (3 mm) and the internal self-modeling Gel layer, guarantees the highest level of comfort and vibration absorption.
Another important aspect is the assembly of the bartape, a simple operation if done following precise rules. Selle SMP handlebar tapes have excellent elasticity to facilitate handlebar taping.
You just have to enjoy the Made in Italy quality of GRIP 2.0 and GRIP Gel 2.0, choosing the model that best suits your needs.