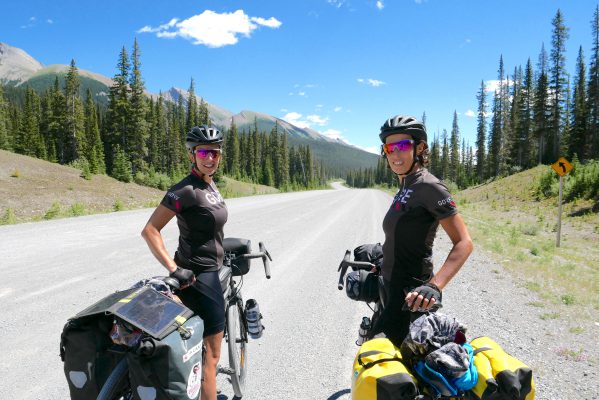 Linda and Silvia are "Accidental Cyclists", two great cycling enthusiasts.
On 11th July, they left on their Gravel bikes to accomplish an extraordinary feat in America: the Grizzly Tour, a bike trip from Canada to Mexico.
This is what our fearless cyclists have to tell us
"We spent 48 days riding more than 4,000 km. We travelled through Canada, the United States and New Mexico. Our equipment comprised a Gravel bike specifically for this type of trip - but in retrospect an MTB would have been better -, technical clothing adapted to the temperatures that changed along the way and SMP Well M1 Gel saddles, which were so comfortable that we never had to use a cream a perineum cream".
But how did you prepare for such an adventurous journey?
We are not cyclists so during the winter we trained hard in the gym and on rollers. We went out at weekends, sleeping in a tent and testing various loads. In this way, we found an optimal load of about 35 kilos. Our weekend trips were also useful for testing the saddle and the seat insert. We decided to invite two female friends to come with us on the trip for safety reasons: four is better.
Do you have any tips for those who want to undertake a bicycle trip of this type?
First of all, you need to train hard. Not only on your bike but also in the gym.
Then it is absolutely essential to plan: it is an adventure but you need to know the territory well, study the maps carefully to find somewhere to sleep and find water. Everything needs to be planned with the utmost care.
Finally, you need to be able to adapt because you can only take the bare minimum with you and you need to be well organised.
What did you bring home from this extraordinary bike holiday?
Empathy and sharing with other cyclists. Impressive wild nature: thanks to your bike you can become part of it. And the ability to withstand huge effort because the route is all uphill.
If you would like more information or you are curious to find out about the stages of our Grizzly Tour, read the Accidental Cyclists blog